Kaiber AI: Create stunning videos with AI
Kaiber AI is a video generation tool powered by promising artificial intelligence. Now anyone can quickly create amazing visuals from their own images or text description. In addition, the site offers a variety of styles such as anime, conceptual art, impressionism, etc.
As is often customary in the AI world, Kaiber also offers a trial offer. You actually get 30 free credits without ever having to take out your credit card.
How does Kaiber.ai work?
The site is very simple to use, here is a small tutorial in images that will certainly help you.
1. First of all, you must log in or register on the site (it's free).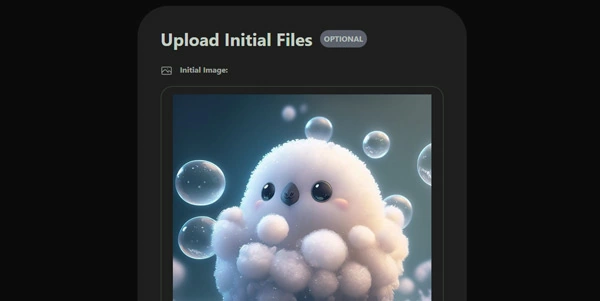 2. Then, you must upload your image by clicking on the central button, then by clicking on "Continue to prompt" at the bottom right.
3. You will then arrive on the description page. As its name indicates, you must describe (in a few words) what your video will be. You will also have to choose a style by clicking on "select a style". Click again on the "continue" button.
4. You are now on the options page. You have the ability to choose the duration of your video clip and other parameters such as the respect of your initial image (variable from 1 to 6).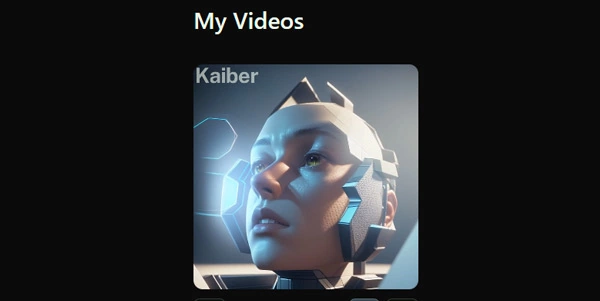 5. It's already done! All you have to do is click on "Generate" and admire the result of your first video under Kaiber AI.
N.B: Some settings are only available to users of the paid version.
Boost your streams on Spotify
Recently, Kaiber AI also offers a "Spotify Canvas" generator to help musicians increase their streams and shares on Spotify. With this new tool, creating music videos is made extremely easy and accessible. Innovative art is mixed with AI and is a real inspiration for many artists.
Linkin Park's video clip under Kaiber AI
Recently, the famous American rock band Linkin Park called on the startup Kaiber to animate the video clip of their new song "Lost". Thanks to its new AI-based video creator, Kaiber made it possible for the video to be sensational and of high quality. In the future, there is a good chance that other music stars will call on this company.
Alternatives to the Kaiber AI site
Many artificial intelligences are capable of generating images or videos. However, very few can generate a video from a photo. Nevertheless, here are some alternatives for the Kaiber AI site that might be suitable for you: Ebsynth, Genmo AI or ArtFlow AI.

More sites like
Kaiber AI
in the category:
#Video Generators

Kaiber AI
AI Alternatives for

Kaiber AI :

« Turn your text into cinematic animated videos with this beta AI model. The website also features a collaborative gallery »
#Latest AI
#Text-to-video
#Video Generators

Visit this site

« Generation of professional quality videos in a very short time »
#Marketing
#Video Generators

Visit this site

« Easily generate engaging videos from a blog, website or script »
#Latest AI
#Marketing
#Video Generators

Visit this site